I said so cause playing volleyball has really made me overcame my fear for balls that are thrown at me. Either I suck in catching them or I will just run out of the way to avoid the ball.
And not everyone can resist the pain conjured when a semi hard rubber hits onto your hands.. I would also proudly say that, not everyone gets the right strength to hit the ball..
I used to be very active in Volleyball during my highschool days where I would just run out of the class when the teacher is in the middle of teaching

(cause it is damn bored laa~)

and takes only a minute walk towards the back of the school, and 24/7, there would be volleyball-ers practicing =)
Half of them are people like me, skipped class to practice.
Yup~ That is
my high school
and it has become more "yellow" since I left it in 2008 =)
The volleyball court is no longer there though, cause they are building new blocks to accommodate Form 6 students. A new regulation I heard. I felt sorry for my volleyball juniors.
"So you'd bring PJs everyday just in case you run out of the class to play?"
The answer is,
No
and I'd still play volleyball whenever I feel like it, no matter I am in a pinafore or in a floor-sweeping Baju Kurung. Somehow or rather, I will get myself all soaked up in sweat and I (erhem) smells awfully terrible.
I and most probably my whole team mate wished that back in 2008, we had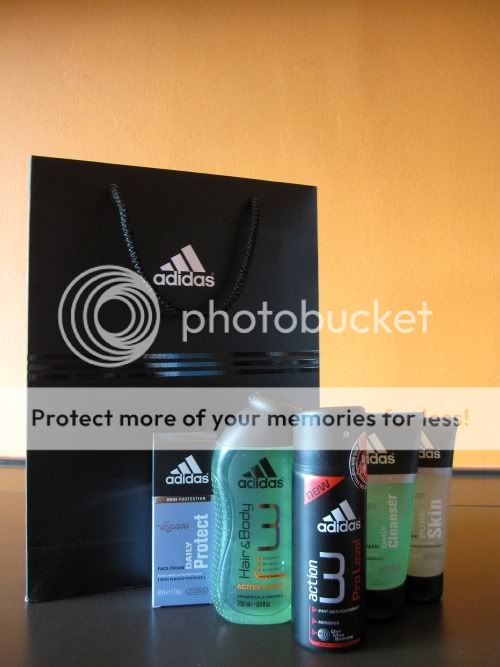 Yes, this whole goodie in a bag!
Awesome that now this is out, you all can do what I USED to do! Worry no more, run out of class and go enjoy your favorite sports!
Pst, No only volleyball-ers does this in my school, there are also footballers, basketballers(I was one of them) and not forgetting ping pong-ers! You can imagine the foul when school ended at 1pm and everyone rushed out of class.. Phew~
Project Alpha Season 2 is presented by Adidas Action 3 and supported by P1 and MAS.